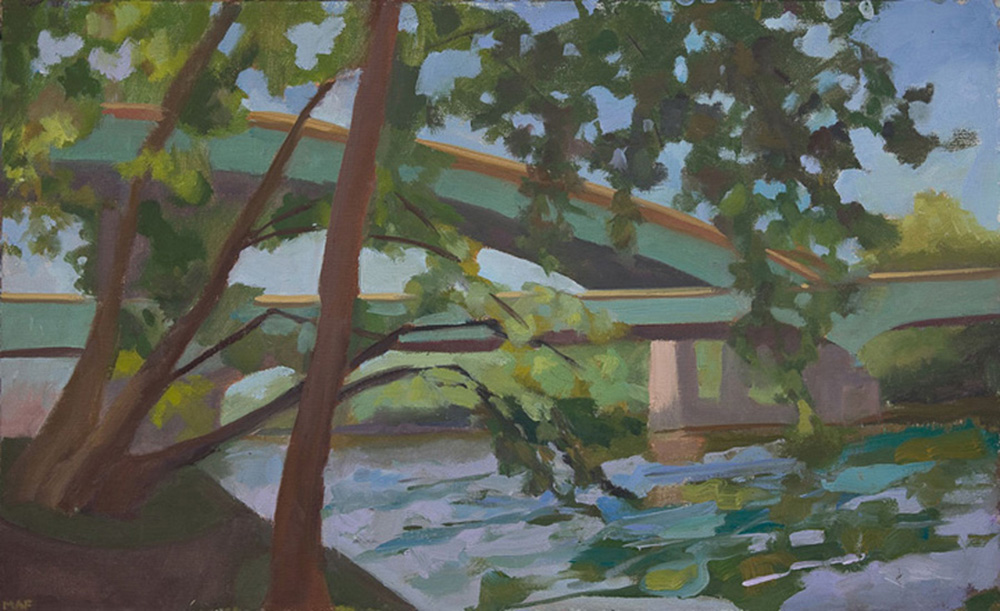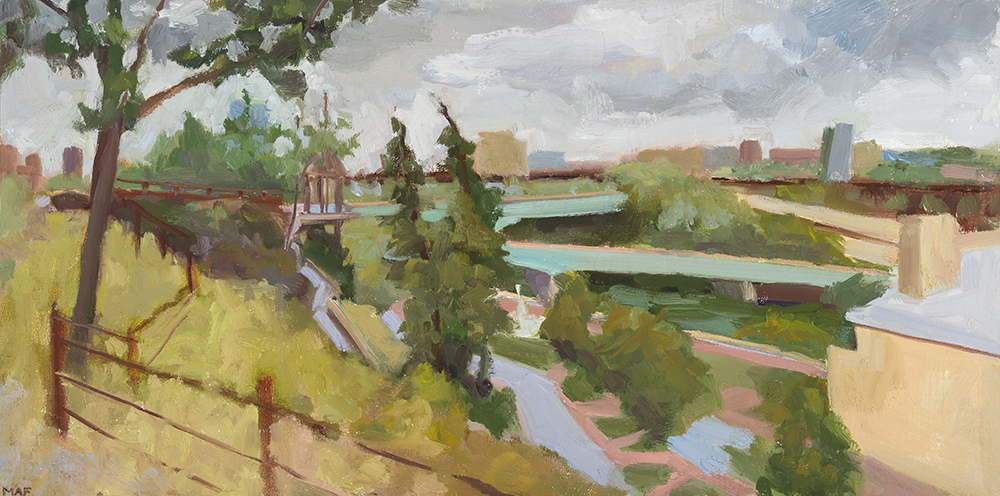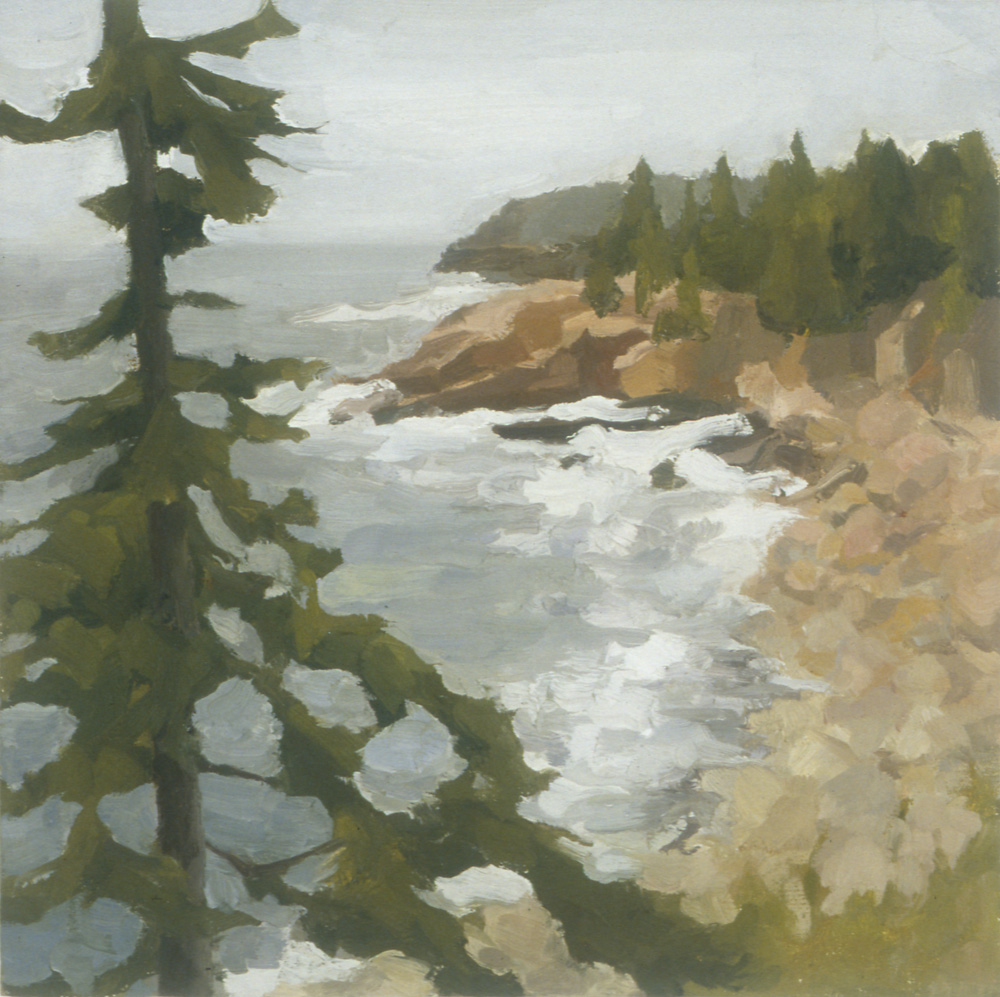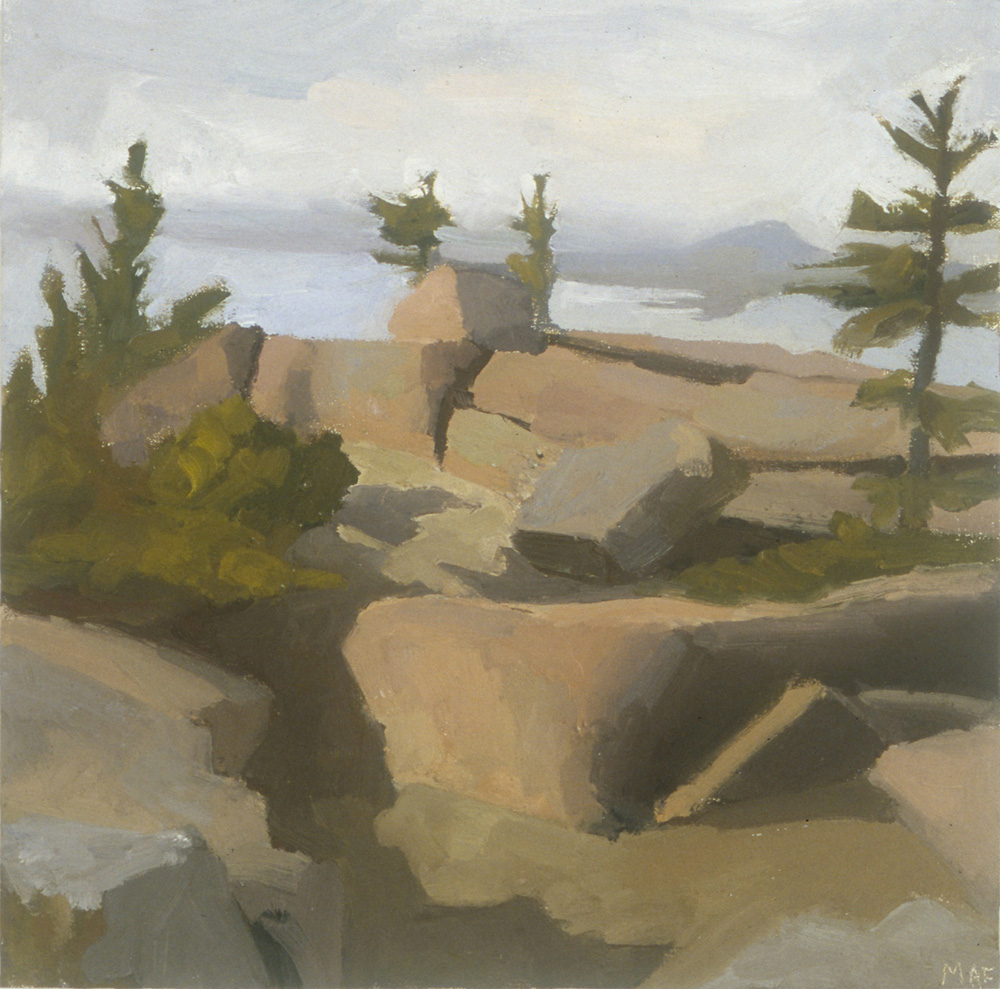 Landscape
After returning from a delicious month of painting landscape in Florence a few years ago, I decided I shouldn't have to go all the way to Italy to find something to paint. I walked out my front door and painted what was directly across the street. The irregular rhythm of the trees against Germantown Friends School and the shadows raking across the ground spoke to me in a new way.

Now I paint what is around me, always en plein air, in my neighborhood, in other places in Philadelphia, and beyond. Urban landscape and interior, cultivated nature, and wilderness are all interesting to me. Each is its own world with its own possibilities.

Painting outdoors makes impermanence completely inescapable. Every moment, the changing light reminds me that everything else will also pass: the wet paint, the scene, each viewer, and I. Yet the accompanying truth of a totality in which every single thing is related to every single other thing is also dramatic when I'm painting outdoors. Painting's language of light, geometry, and metaphor vividly reveal the deep unity beneath apparent separation and loss.

I understand that I am a transient being capturing a passing moment. This is a poignant realization for me. I celebrate it by indulging in the sheer pleasure of physical beauty, the lushness of paint, and the joys of seeing.